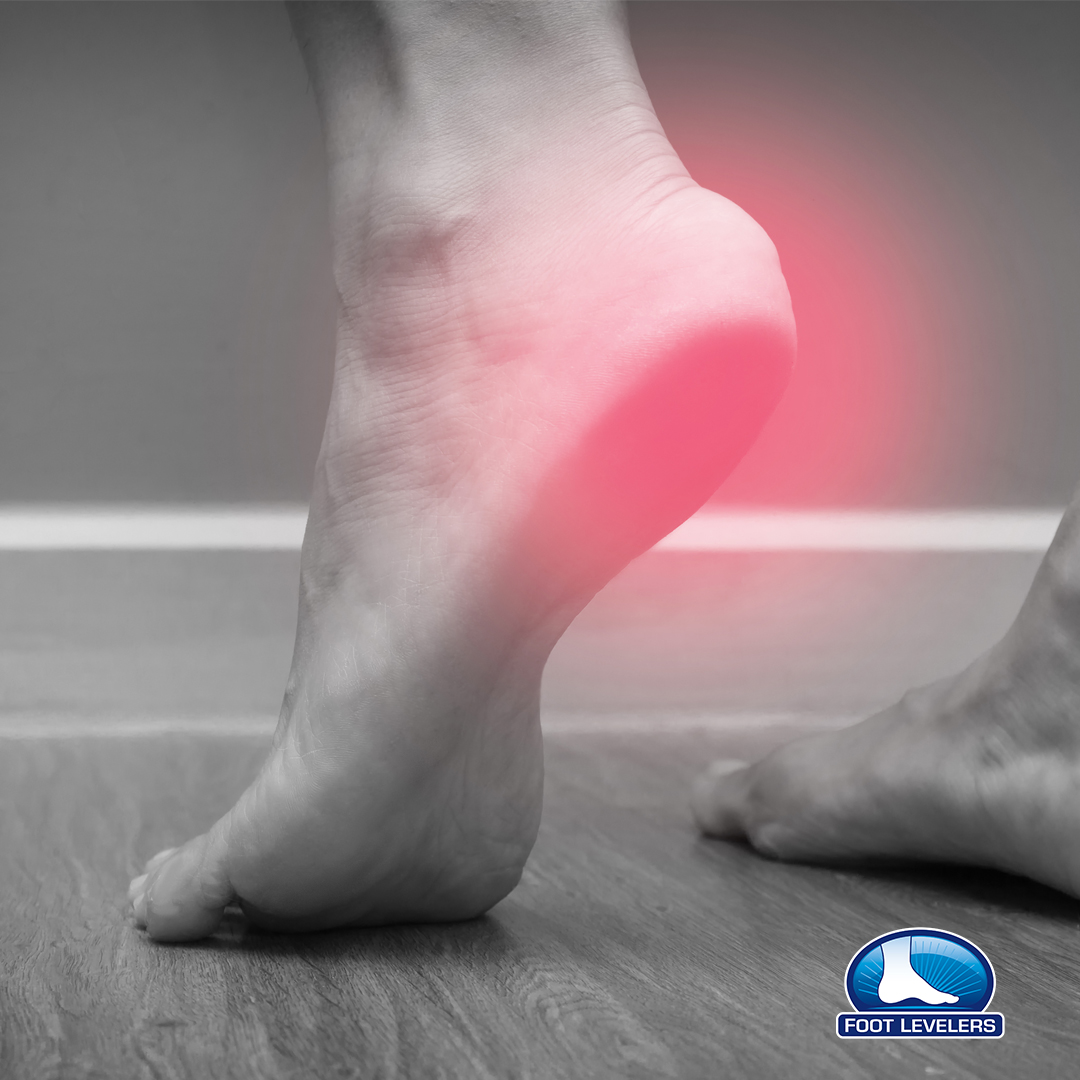 Custom Ortho
Custom orthotics are a simple way to help and prevent many different types of pain and discomfort.
While there are many generic, over the counter "orthotc" insoles to choose from, they provide only minimal support, and generally don't address the underlying cause of pain and discomfort.
Custom-made orthotics are designed for your foot, and provide support based on where you need it. All Stabilizing Orthotics are handcrafted in the USA by skilled technicians with decades of experience, using only the best materials.
Each session begins with a consultation, and a free scan of your feet. Our goal is to understand the specific problems affecting your body, and to see if custom made orthotics are right for you. A scan of your feet will reveal the degrees of pronation, and a biomechanical assessment conducted by our experienced Chiropractor will determine how the mechanics of your feet are affecting the alignment of your knees, hips, and shoulders.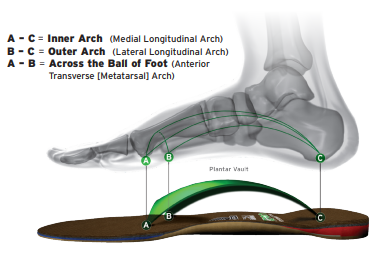 OUR FEET ARE THE FOUNDATION OF THE BODY
Our feet provide the necessary stability to perform daily activities by supporting the weight of the entire body using a strong, 3-arched bond called the plantar vault. These 3 arches, the Medial longitudinal arch, Lateral longitudinal arch, and Anterior transverse (metatarsal) arch, are what keep the body balanced.
Over time, one or more of the arches will weaken due to gravitational pressure.
This process is completely natural, but can be expedited by injuries, a short leg, improper posture and naturally weak ligaments and tendons.
Once an arch or multiple arches have weakened, the weight of the body will shift away from the weakened arch and start to apply pressure and stress to the other arches, causing pain and other symptoms throughout the body.
WHAT TO EXPECT DURING YOUR SCAN
Your orthotic journey begins with a consult and free scan.
You will meet with our experienced Chiropractor, who will take a 3-Dimensional Volumetric scan of your foot, and if needed, conduct a Biomechanical Assessment. Once the scan is complete, you will receive a copy of your results, a diagnosis, and an explanation of how the orthotics will help stabilize and support your feet and body.
With many different options to choose from, we will be happy to discuss your unique situation, and help you choose the right type of orthotic based on your health needs and life style.
If you decide that this is not the right time, or you need to get approval from your insurance first, that's not a problem! We hold all scans for 6 months, and you can simply call us any time to approve the order over the phone.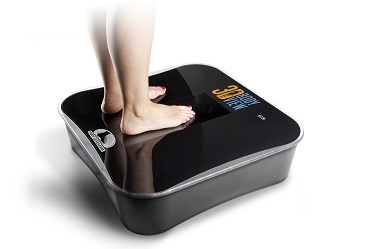 All our orthotics are 100% Guaranteed
Make your decision with confidence. All our custom orthotics are guaranteed with a 1 Year, 100% Money-Back Guarantee. Our guarantee on orthotics covers materials, workmanship, and your satisfaction. If you are not fully satisfied with your orthotics, contact us and we will refund your purchase.
Are orthotics right for you? 
If you are unsure if custom orthotics are right for you, call to book a consult and free foot scan. Our knowledgeable staff will answer any questions you have, and go over the results of the scan with you. They will also discuss the different orthotics types and covers to ensure you find the right fit for your life-style.
Fast delivery!
Are you excited to start using your new orthotics? Your 3D scan is sent to the FootLevelers Lab electronically, so their experienced technicians can get started working on your orthotics right away. Get your new orthotics in as little as four days!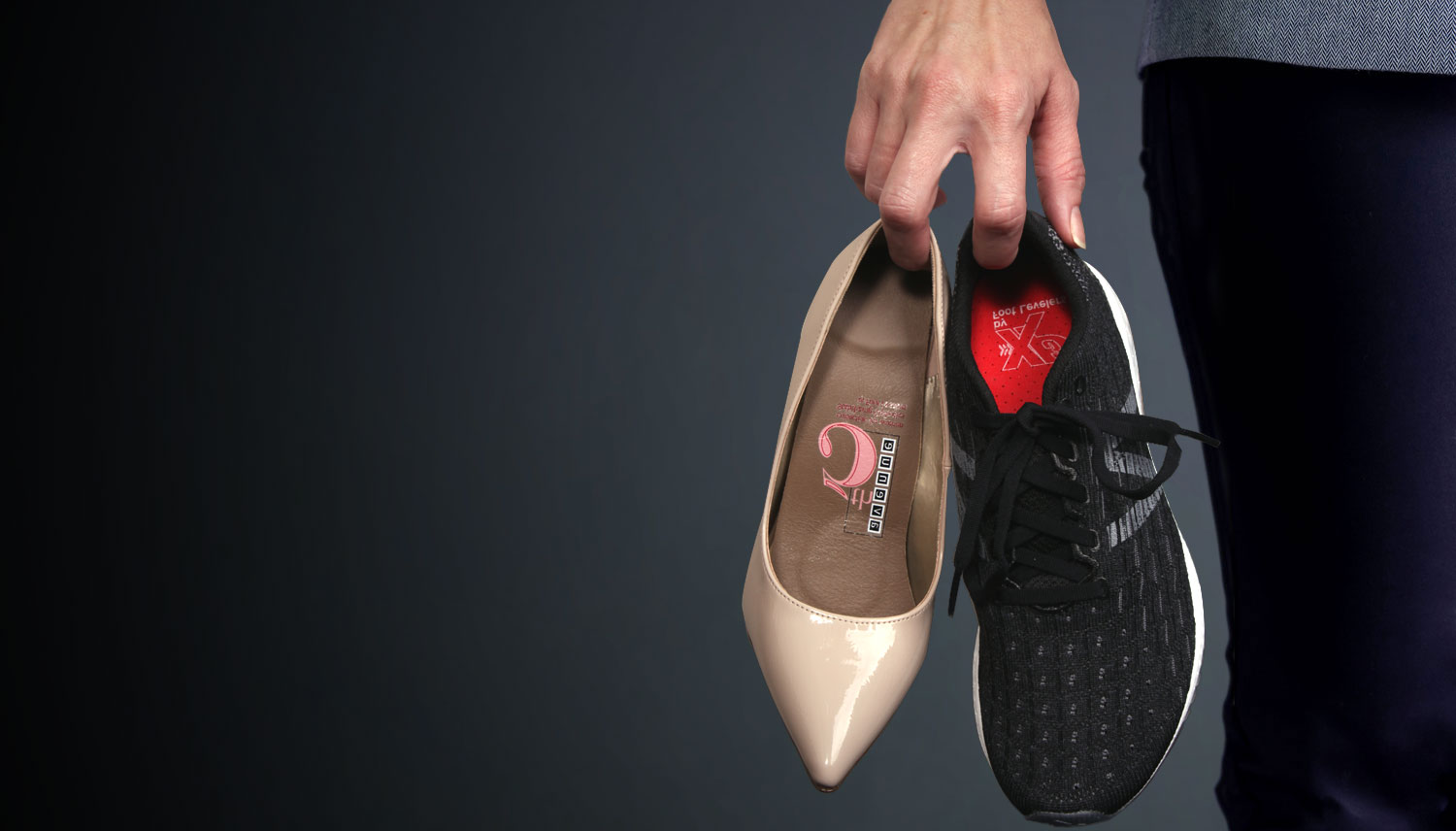 Custom Ortho
different activities demand
different orthotics